Where Airport Parking = Peace of Mind®
Being a corporate traveler, you have a lot on your mind. Flight delays. Getting home for your child's dance recital or soccer game. But thanks to Fast Park, airport parking is one aspect of travel you can always count on. Fast Park is convenient, safe, quick, cost-effective, and best of all simple…Discover the Difference® today!
Relax
for

Rewards

Enroll in our Rewards program today using your Company Name and Promo Code to guarantee your rate. As a Rewards member, you will earn points for free parking and have 24/7 access to your online Rewards Account which includes the ability to print receipts for expense reports, review parking history and request free parking certificates. When you enroll and use your Relax for Rewards Card, you can count on us!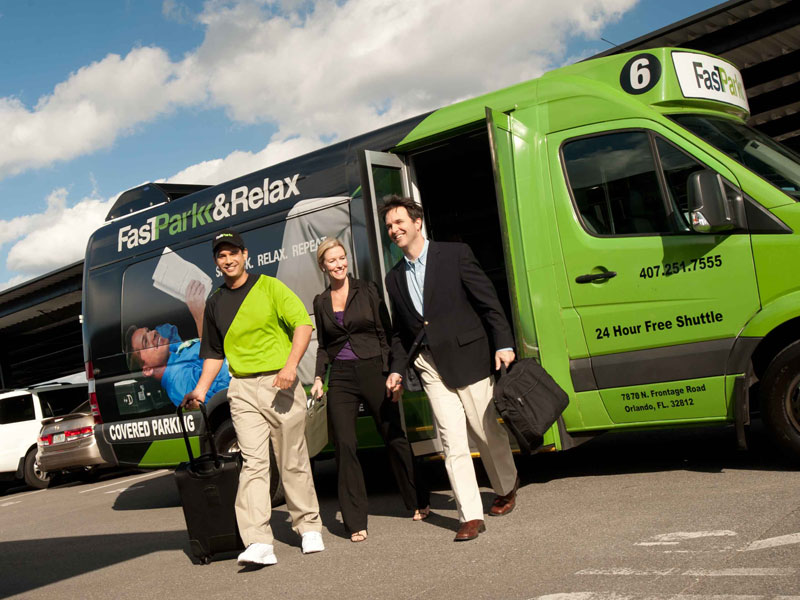 Promo Code:
1228207
Company Name:
Please indicate your Company Name upon enrollment.
Please enter your Promo Code and Company Name during the enrollment process to ensure your rate is applied to your Rewards Account.
Daily Rate
$6.87*
*Excluding tax and airport fees. Rate subject to change without notice. For updated information, please access this URL or The Fast Park.com, before traveling.
Special
Rate
---
$6.87*
Special Low Rate
(excluding tax and airport fee)
*rate subject to change without notice
Location
Features
---
Complimentary EV Charging (120 V Outdoor Rated GFI's)
No Walking. No Waiting. No Worries® Car to Airport Terminal Service
Fast and Safe Accommodations To and From the Airport
Complimentary Luggage Assistance
Cashier Greeting & Instructions Upon Entrance
Complimentary Newspaper Upon Entrance


(available M-F 6 AM - 8 AM, while supplies last)

Complimentary Bottled Water Upon Exit
Ticketless Entry and Exit


(with use of Rewards card)

Express, Credit Card Exits


(available at most locations)

Clean, Secure, Well-Lit and Fully Fenced Facility
Emergency Car Services Including Battery and Tire Inflation Assistance and Snow Removal
Staffed and Open 24/7
Show Less Location Features

Show More Location Features
---
Location Information
Milwaukee/MKE - FastPark & Relax
Misty Donough, Manager
mdonough@thefastpark.com
Phone Number
414-481-0155
Address & Directions
5201 S. Howell Avenue
Milwaukee, WI 53207